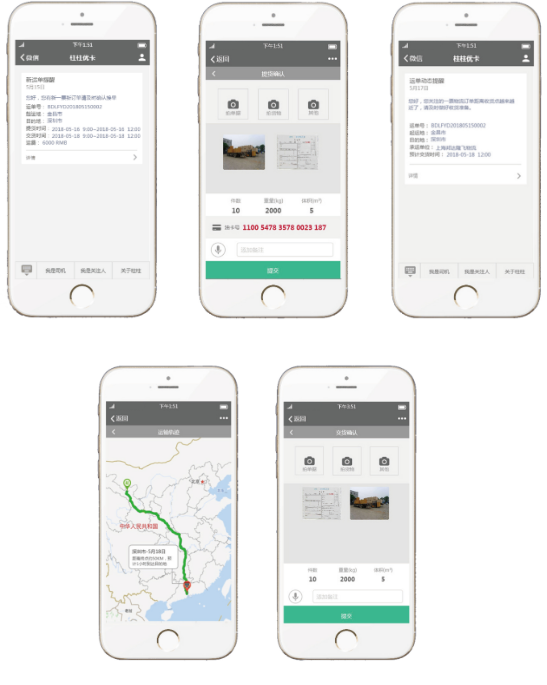 Zhuzhu Youka is a new generation of logistics and transportation management cloud platform.
▷
The system obtains the real time, address and photos of each logistics node to provide accurate logistics KPI.
▷
In the first place, the logistics dynamics are pushed through WeChat, and the role of paying attention to the waybill dynamics is set as paying attention to people, and the public number of Zhuzhu Youka WeChat is paid attention to, so that the logistics dynamics and abnormal events can be mastered by hand.
▷
Through the electronic fence technology, the driver can avoid cross-shipment, and when the system recognizes that the driver enters the designated delivery range, the system automatically pushes a message to notify the consignee to prepare for receipt.
▷
Through the electronic signature technology to achieve online signing with the driver, the generation of electronic contracts, convenient and fast, say goodbye to paper contracts.
▷
The system integrates WeChat payment, oil card payment and bank transfer to realize online settlement with drivers and shorten the freight settlement process.


Copyright © 2023上海邦达隆飞物流有限公司 All Rights Reserved
沪ICP备09012088号

沪公网安备 31010702007080号