[Company News] B- LINK | "Safeguard Safety, Celebrate Birthday" -100-day Tackling Action for Safe Production!
---
Release time:2021-05-28 16:26
We are taking action to implement safety rules and regulations and strengthen safety precautions!
In order to thoroughly implement the relevant requirements of the "Notice on Focusing on the" Two Major and One Outstanding "and Deeply Carrying out the Hundred-Day Action of Large-scale Investigation, Large-scale Remediation and Large-scale Law Enforcement to Create a Safe and Stable Environment for the 100 Anniversary of the Founding of the Party" (Yu An Ban [2021] No. 9), and the "Notice on Printing and Distributing Ten Measures for the Hundred-day Action to Guarantee of Centennial Daqing Work to See Effective Results" (Yu An 2021), in order to effectively implement the work plan of "100-day action to ensure 100-year celebration", enhance the safety production awareness of all employees, be familiar with the contents and objectives of safety production, and establish a long-term safety production working mechanism, our Chongqing branch has set up a special work implementation leading group of "100-day action to ensure 100-year celebration:
Be fully responsible for the safety production and operation management of the company, and supervise and spot check the safety work implementation of the team members.
Inspection and maintenance of fire-fighting facilities, operation equipment, wires and other facilities and equipment, and supervision and guidance of on-site personnel on the implementation of the company's safety management rules and regulations.
Formulate safety management implementation measures, conduct safety management training for on-site personnel, and supervise the implementation.
Safety training presentation, procurement and distribution of safety materials.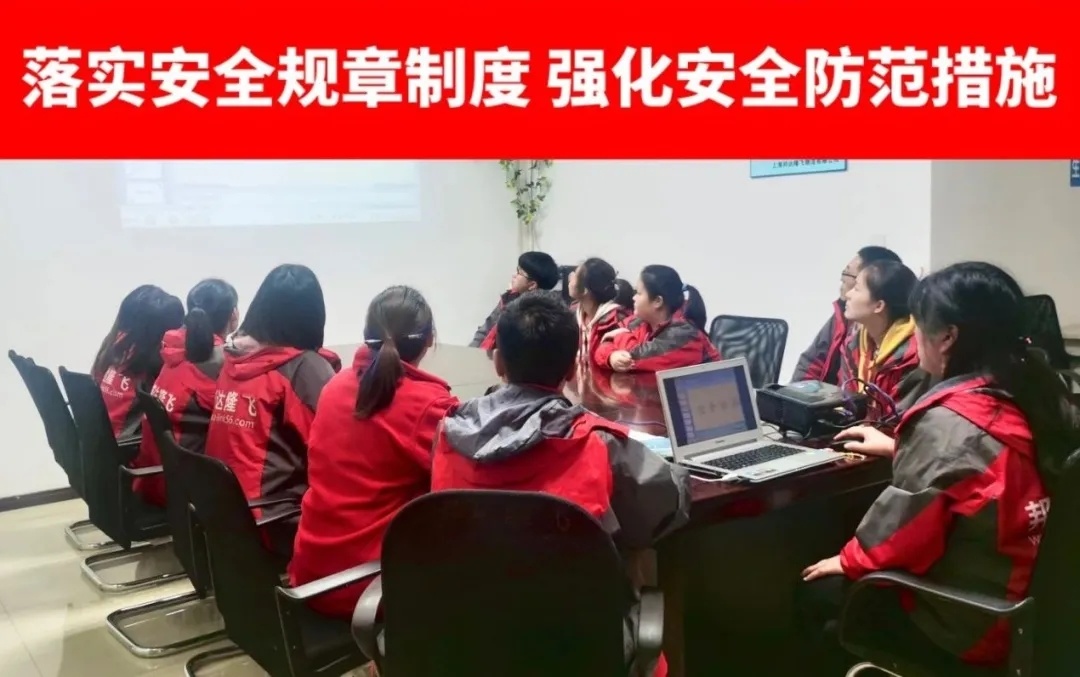 ---