[Company News] School-enterprise Cooperation | Leading Teachers of Shanghai Transportation Logistics Vocational Education Group Visited Our Songjiang Production, Teaching and Research Base for Visit and Guidance
---
Release time:2023-02-13 11:20
The industrial education base established by Shanghai Transportation Logistics Vocational Education Group and Bangdarongfei Logistics in cooperation is set up in the warehouse of Bangdarongfei Songjiang Free Trade Zone. Through the combination of teaching and practical operation, it continuously provides excellent professionals for China's logistics industry.
On February 9, 2023, at the beginning of the new year, the leading teachers of Shanghai transportation logistics vocational education group visited our Songjiang production, teaching and research base for guidance.
The integration of production, teaching and research has always been one of the important strategies of Bangdalongfei as an enterprise talent training. Songjiang base is also an important strategic position for the construction of Bangdarongfei talent echelon. This year is the 14th year of school-enterprise cooperation between Shanghai Jiaotong Vocational and Technical College and our company. During this period, a large number of excellent interns have been jointly trained between schools and enterprises, and both sides have achieved a win-win situation on this platform of school-enterprise cooperation.
At the meeting of the leadership visit of the transportation vocational education group, director Zhang of administrative personnel made a report on the work of the special lecturer team of enterprises in 2022-2023 academic year, introduced the current situation and innovative development mechanism of our company's integration of production and education, and focused on the positive influence of cultivating students' workplace thinking and career development planning on future student development and enterprise development.
In his speech, Mr. Yan Peng, the general manager of the company, emphasized how to optimize and deepen the integration of school-enterprise cooperation under the mode of vigorously promoting the talent training mode of school-enterprise cooperation, and on the basis of establishing a platform for in-depth cooperation and complementary advantages. to explore a new model for the training and development of innovative talents in the future.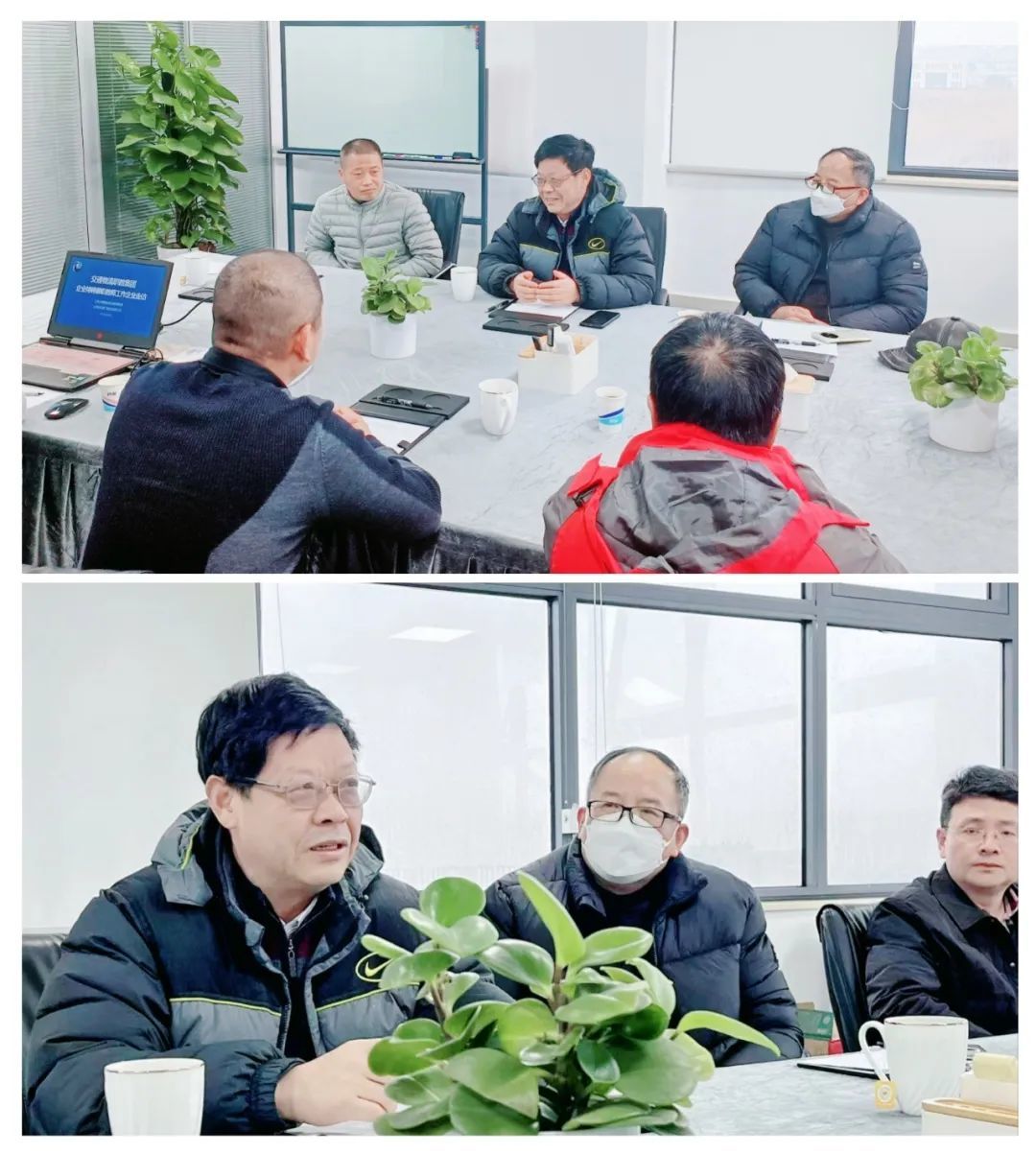 Finally, Professor Xu Hui, chairman of the Vocational Education Group, made a speech after visiting the storage site of the enterprise and listening to the report of the enterprise. He said that as a vocational education group, it is very important to do a good job as a bridge and link between colleges and enterprises. We should give long-term support to Bangdalongfei as a long-term cooperative enterprise. In the future, we expect more special part-time lecturers to emerge in the enterprise. Enterprises are training interns, improving students' vocational skills, and allowing students to seize the employment runway in advance. In the future, we will continue to strengthen cooperation and jointly make more contributions to professional talents.
---